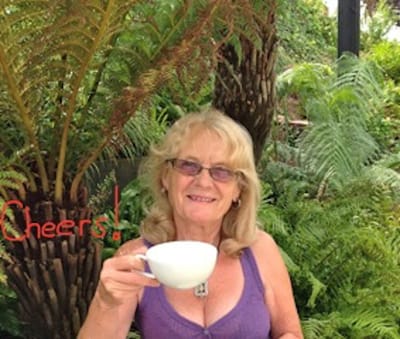 Welcome to my website. I hope you find it enjoyable and useful.
This is a space where you can find out about all the books I have written and independently published over the past fifteen years.
My venture into writing was not consciously planned. During 2005, I joined five of my sisters on a visit to Australia where our seventh sister has lived for many years. Our expectations of this Trip Of A Lifetime — three weeks filled with sun, fun and renewed family bonding — turned out to be very different. Jetlag, cramped accommodation and seven very different personalities, led to more than a few bizarre happenings. A journal was kept on these day to day happenings, encapsulating the humorous shenanigans of sibling rivalry and resistance to a pecking order that had subconsciously survived the decades.
On my return to England, this journal was the basis for my first book, SEVEN SISTERS DOWN UNDER. This book was a great success, and from then on, I was hooked on the creative joy of writing.